You are here:

> Croatia > Trogir Riviera destinations > Vinišće
Vinišće
Geographical location
Vinisce is a small fishing village located in a beautiful bay, 12 km away from Trogir. Name Vinisce comes from the old Croatian word vineyard which indicates that this region was once planted vineyards.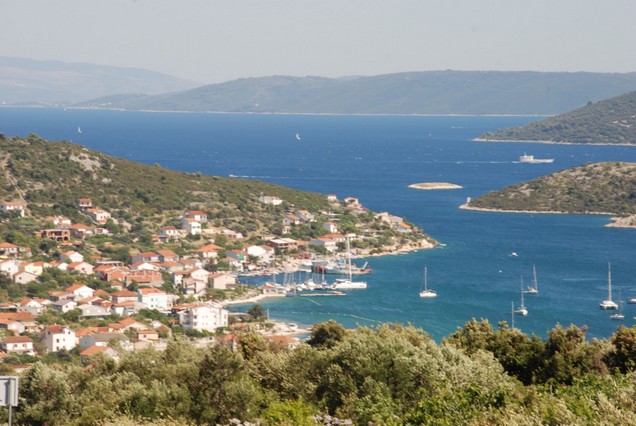 Historical sights
According to legend Vinisce is the place where the Blessed John trogiranski miraculously saved the citizens of Sibenik.
From the year 1272 dates Church of the Blessed Virgin Mary (St. George) in the settlement Orihovica, which was built by Benedictine monks. Around it is an old cemetery with stone sarcophagi
Leisure time
Vinišče is a suitable destination for those who want a quiet holiday or a nice starting point for walks or bike rides. The preserved nature, pine forests and sandy beaches provide the atmosphere for all who love swimming in the crystal clear waters, hidden coves and natural shade.