You are here:

> Trogir-en > Famous people from Trogir
Famous people from Trogir
Ivan Duknovic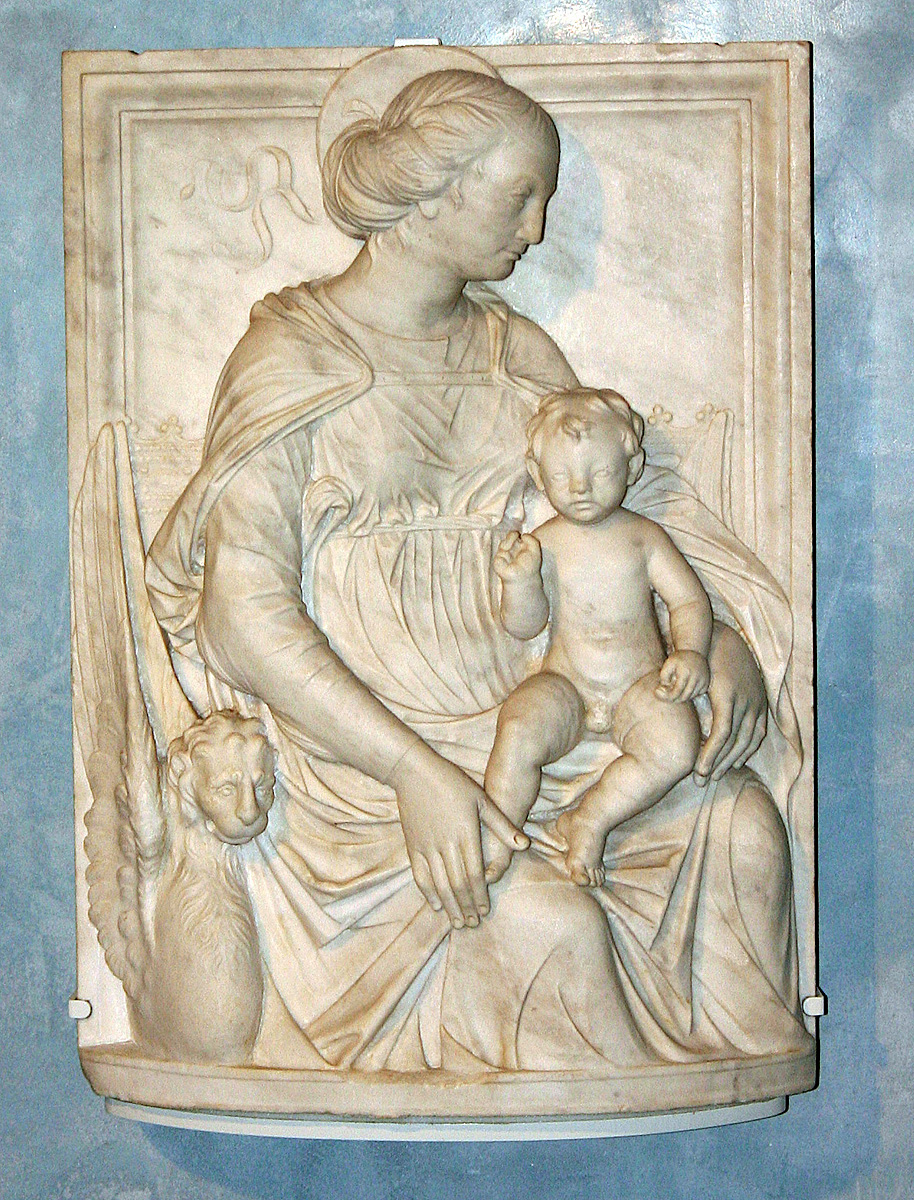 Ivan Duknović or Giovanni Dalmata in Italy considered to be one of the leading sculptors in Rome in the 15th century. He was born in 1440 in small village Vinisce near Trogir like son of the craftsman from rocky ground. He learned the craft in his hometown. As a young man he moved to Italy and trained in the studio of Andrea Bregno in Rome. From 1480 to 1491 he worked in Hungary in the service of Matthias Corvinus.
He can be admired in many places in Trogir and Rome. Most important among his work in Dalmatia is the statue of St. John the Evangelist in the Orsini chapel in Trogir Cathedral. Duknović is also the creator of the sculpture of St. Magdalene in the Franciscan monastery of St. Anthony on the nearby Ciovo island and worked with Nicolò Fiorentino and Andrea Alessi on the renaissance palace Cipico. His relief of the Virgin with a Child is placed today above the Tomb of Pope John Paul II in St. Peters Basilica in Rome. His work as an architect included part of the Palazzo Venezia in Rome. His surviving works from Hungary include a statue of Hercules with the Hydra of Lerna (Višegrad Palace) and a bas-relief of the Virgin with Two Saints (Museum of Fine Arts, Budapest).
Refer to some documents of 1513 and 1514 he returned in Traù where he presumably died soon afterwards.
Recently the newly discovered Duknovich's work (The Virgin and Child, marble relief) was offered on auction in London's Katz gallery and bought for £250,000 by Trogir City Museum, which now owns six masterpieces.
Koriolan Cipiko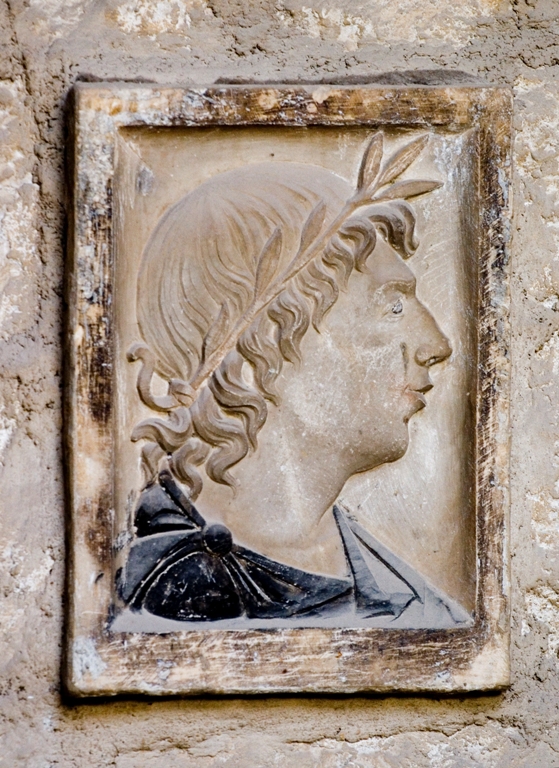 Cipiko family was the city's most prominent family at the 15th century. The more charismatic and famous member of the fellowship was the Venetian admiral called Koriolan.
Elected of people won a large sea battle in 1476 and built monuments as part of his spoils of war and creating his legacy. In his war memories described the Turkish-Venetian war in which he participated. Koriolan`s granddaughter Milica Ćipiko, Renaissance self-conscious woman who provided the floor to build a third tower of the cathedral and tapestry weaving, in his verses song Hanibal Lucic.
Petar Berislavic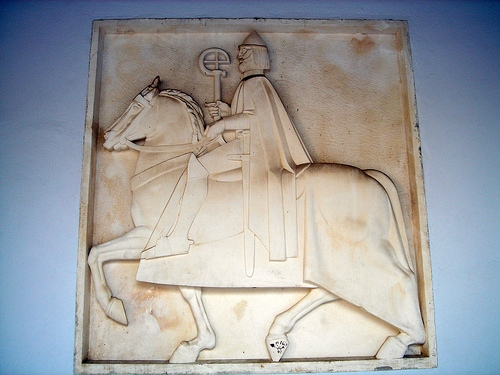 Petar Berislavić (or Péter Beriszló in Hungarian) was born in Trogir 1475 a member of the noble family of Berislavić. Before he became ban (viceroy) of Croatia ( from 1513 to 1520) he rose to the title of bishop of Veszprém in the Roman Catholic Church. He is most known for being one of the leaders of the Croats during the Ottoman invasions into their territory. He is also said to have been an associate of the writer Marko Marulić.
Petar Berislavić had two decisive victories against the Ottoman force. The first in 1513 near Dubica and the second in 1518 near Jajce. In May 1520 he was killed and beheaded near Bihać.
Ivan Lucic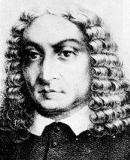 Joannes Lucius was the first Dalmatian historian who critically examined and used historical sources: documents and chronicles, inscriptions and last wills. His historical methodology is far above his time.
He was born in a noble family in Traù (today Trogir). After some schooling in his hometown, he went to Rome, where he spent two years, and then obtained his Ph.D. in ecclesiastical and civil law in the University of Padua. He became a member of the Fraternity of Saint Jerome in Rome and then its president.
He published the history of his hometown and region in Venice Memoriae istoriche di Tragurio, ora detto Trau (Traù in Historical Literature; 1673). He also published a book of Roman inscriptions from Dalmatia, including the inscriptions collected by the famous poet and writer Marko Marulić. Shortly before his death, Lucius prepared the Statute of Traù for printing. He died in Rome, where he was buried in the Church of St Jerome.
In Croatia today Lucius is considered the father of modern cotemporary Croatian historiography.
Boris Buric - GENA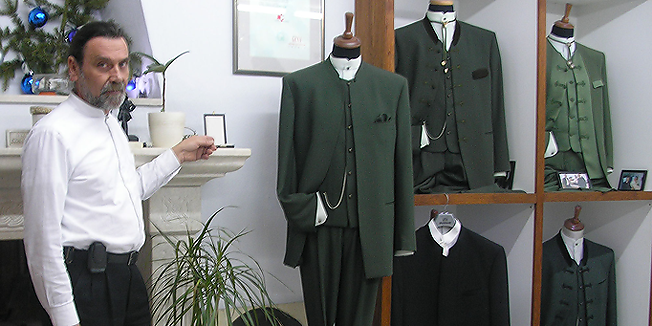 'Ethnic' style suits and classic handmade suits designed by Trogir designer Boris Buric Gena are favoured by such famous celebrities as Pavarotti, Bernie Ecclestone, Goran Ivanišević and many other celebrity. Croatia's first gift to US President Barack Obama is a suit from the same top Croatian fashion house from Trogir. If you want to get a formal, made to measure, suit with a Mediterranean style all of it's own, search out Gena workshop in the old town of Trogir.
Vinko Coce
Vinko Coce ,"Croatian Pavarotti" come from Trogir. Because of his impressive voice and outstanding figure his comparison with the world legend fully justified. As a famed singer popular for decades in Croatia, Vinko's fans come from a wide spectrum of all ages. It`s very impresive how young people know all his songs, characteristic of the Dalmatian music traditions. Who in Croatia don`t know songs "Vilo moja" or "Ribari".
He starting his singing career with most famous klapa in this time, Trogir. Like almost all Dalmatian singers, also Vinko Coce is enthusiastic at promoting our traditional music. Many of his songs are like antem for famous footboll team from Split, Hajduk.