You are here:

> Portal > About us
About Portal Trogir
Travel Agency Portal is located in the historical town of Trogir, on his picturesque and overwhelming waterfront. Our business is focused on a wide range of quality and interesting tourist services in Trogir Riviera and the promotion of the city of Trogir and the whole Croatian territory worldwide. Since 2005, when the agency was founded, we have often pioneered in introducing new tourism services, which have primarily been the presentation of private and hotel accommodations, design and implementation of a variety of day excursions, car rental, points, scooters and bicycles. Our business is constantly developing and by offering traditional and authentic experiences we try to incorporate the experience of world trends.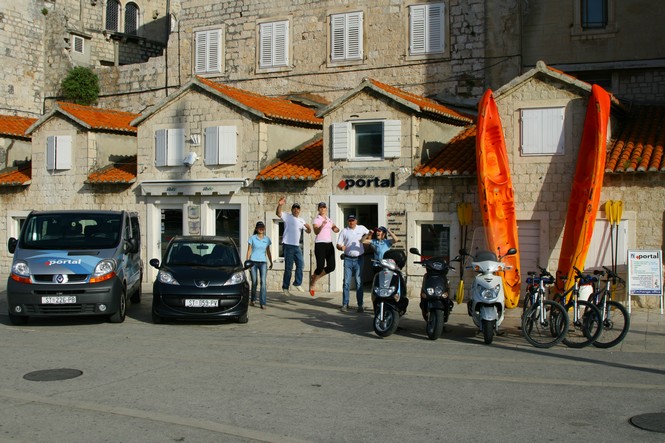 We are very proud of our diverse offer of high quality and proved private accommodations. Each apartment, villa, hotel or room have been carefully selected and satisfies our high standards. Located in attractive locations in Trogir Riviera, in the old town of Trogir, near the sea in Seget Vranjica, Seget Donji or on the island Ciovo in Slatine, Okrug Gornji, Okrug Donji, Mastrinka, Arbanija... you will be always well-received by hospitable people ready to please and assist to their guests.
We are dedicated to create innovative and high quality tours, a variety of adventure experiences as well as private tours to different destinations like careful selected and interesting sites with an individual approach to our guests and true original and unique excursions.
Trogir Riviera is arranged as a mosaic of the mild climate, rich history, unspoiled nature, welcoming locals, the quality gastronomy and various tourist attractions. When all this is connected with the experience and immense desire to share with our guests a memorable time, we access our aims. We sincerely want our guests to spend every day off with us and have an unforgettable feeling and a pleasant and unique experience.


View Travel agency Portal in a larger map