Trogir apartments, hotels, villas, excursions, tours, rental service and things to do guide
Travel agency Portal is located in the center of Trogir - Croatia, at the town waterfront (riva) next to the bridge of Ciovo Island. We have been creating a big offer of quality accommodations in the area of Trogir coastline. Apartments, villas, hotels and rooms in the center of Trogir, as well as those by the sea offer a wide choice of comfortable, exclusive or more acceptable accommodation. We offer interesting day excursions, adventure experiences and private tours.
Since Trogir is a favourable destination for exploring Dalmatia and whole Croatia, by land and sea, our big offer of cars, boats, bikes, scooters or kayaks for rental will impress you.
Accommodation offer
Top excursions
We recommend
List complete offer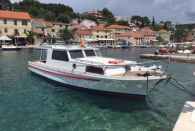 Escape from the fast pace of everyday life and join us on a private tour to the Blue Lagoon and Solta island in a traditional wooden boat, known as a "Drvenko". This boat can accommodate up to 12 persons and offers the excitement of exploring the Trogir archipelago with its beautiful bays and numerous hidden beaches.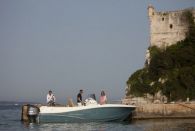 Having a speed boat and captain is probably the best way to spend a day in Croatia. Trogir with it's lacation is an ideal starting point to explore the most attractive islands on the Adriatic coast. In cooperation with your captain you are able to choose a route you are going to take. In a time of 1.5 h you will be impressed by the beauty of our coast and islands.