You are here:

> Trogir > THINGS TO DO > Nature > Zlatni rat
ZLATNI RAT
Zlatni rat is the beach situated to the west of Bol in the island of Brac. That geomorphologic natural monument is one of the biggest and most beautiful Adriatic natural attractions. It is little known that this golden tongue of gravel, which moves according to the currents and winds in turquoise blue Brac channel is a relatively recent phenomenon. It gained its current shape at the beginningof the 20th century.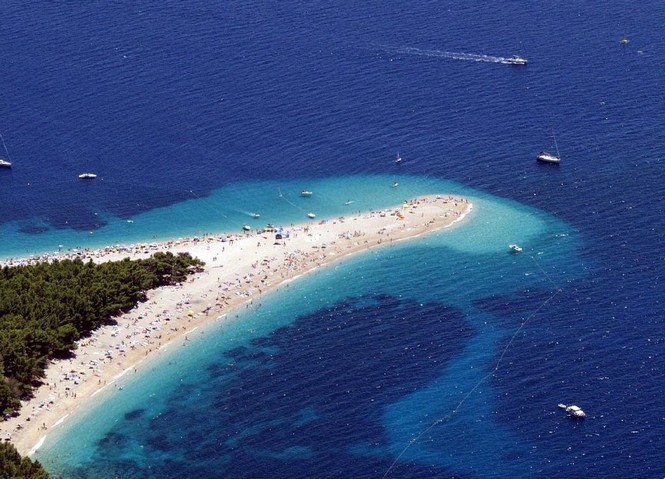 After the construction of the 1st Dalmatian Wine Cooperative in the town,during the excavations for the foundations, a great pile of spoil was tipped into the sea, which was washed by the south winds to the previously much smaller horn that, clearly, had been divinely predestined for this kind of undersigned human intervention by an underwater reef. Zlatni rat's tip continuously changes its form depending on waves and streams. The whole picture is framed with small beaches and surrounding pine wood as well as the very clear sea.