You are here:

> Trogir > THINGS TO DO > Nature > Plitvice Lakes
Plitvice Lakes
The Plitvice Lakes and national park, has been famous both within the country and all over Europe as an exceptional natural phenomenon for more than a century.
It lies between the south-easter end of the slopes of Mala Kapela, an almost thousand metre high massi, and the over a thousand metre high Licka Pljesevica which stands at the edge of the Plasko-Slunj karst plateau; this, too, is between 500 and 600 metres in height.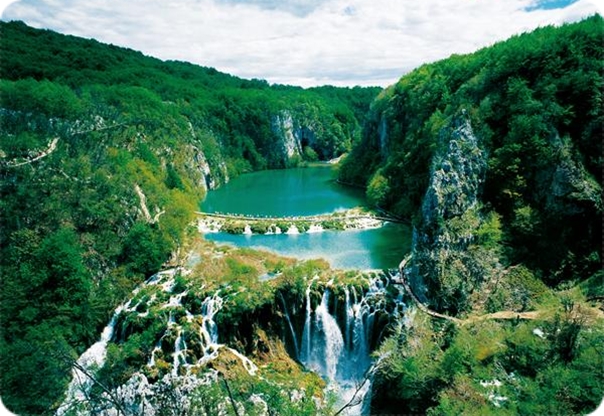 We find the first indications of the existence of the Plitvice Lakse in an area between Mala Kapela and Licka Pljesevica, marked on the first topographical maps drawn in the 16th and 17th centuries for military needs in order to trace the borders between Turkish possessions and the Austiran Empire. Some of the first maps also indicate guardhouses in which soliders of the Otocac regiment controlled the security of this part of Croatian teritory as part of the defence system against Turkish invaders. The first description of the Plitvice Lakes was by Dominik Vukasovic in 1777. who mentions them as "Five beautiful lakes in denset woods on the Turkish border"; they were also called "The Devil's Gardens".
Plitvice Lakes were declared a national park in 1949. Today it is the biggest national park in Croatia and it's part of UNESCO world heritage.
The National Park consists of 16 lakes, which are stepwise and descend into one another. The two largest lakes are Proscansko jezero and Kozjak.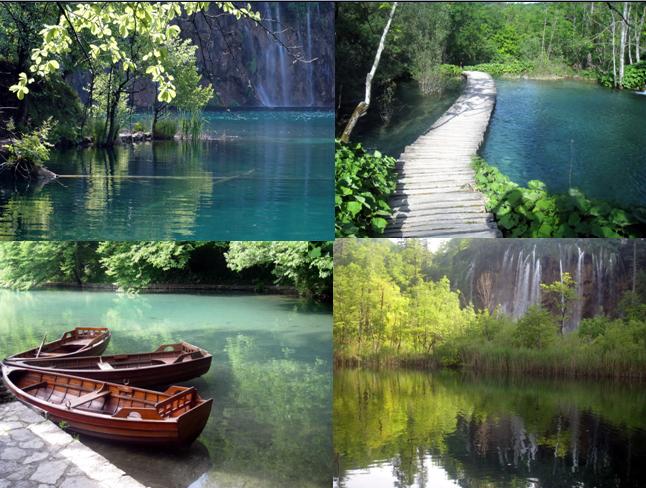 From the months of March or April when the snow has melted, unit the first snows of November, the roads to the Plitvice Lakes are passable except during the unforeseeable snowstorms. However, winter, too, at the Plitvice Lakes has its own charm, with comfortable accommodation in the Plitvice hotels and attractive walks around the lakes when they are coverd in deep ice and snow.
The air-stream of this sub-mountain area towards the sea affords a pleasant winter stay here. The various seasons all have an attraction of their own to offer in the varitery of ambience and the varying possibilities for pleasant holidays.
The heat in summer is comfortably bearable with the breeze from the mountain tops and the splashing water of the falls. The moist springs and autumns are the most suitable seasons for more active holidays and walks in the clean air of nature. Even walks in the rain and mist can be agreeable.