You are here:

> Trogir > THINGS TO DO > Heritage > Museums
Trogir town museum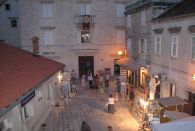 The Trogir Museum was opened in 1966 within a unique complex of several palaces and houses owned by the Garagnin-Fonfogna family since the 18th century.
Museum of religious art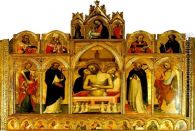 Collection of religious art of the Cathedral of St.. Lawrence, is located near the Church of St.. John . The permanent exhibition is divided into three rooms. At first there is a crucifix with Christ triumphant, XIV. century, the Church of St. Andrew and the altarpiece from the same church depicting St. Andrew with the Saints, XIV. century, students' work by Paolo Veneziano.
Art Collection "Kairos"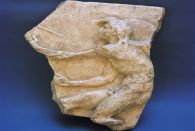 In a small but exceptionally valuable collection of the Benedictine nuns, in the St. Nicholas Convent (1 lth century), the most prominent place is held by the marble relief of Kairos, the God of Luck, symbol of the Olympic Games in Ancient Greece. It was discovered in 1928, and caused a sensation among scholars. An unknown artist made it after the manner of Lysippus in the 4th-3rd century BC.