BY PLANE
Trogir Riviera has a great advantage to be located very close to Split airport. The airport is located just five kilometers from the city of Trogir. Split Airport is the second most range in Croatia and is associated with a large number of European cities from which most of the flying of national or budget airlines. The next closest airport is Zadar airport which is only 130 km away, and the Dubrovnik airport which is located 240 km.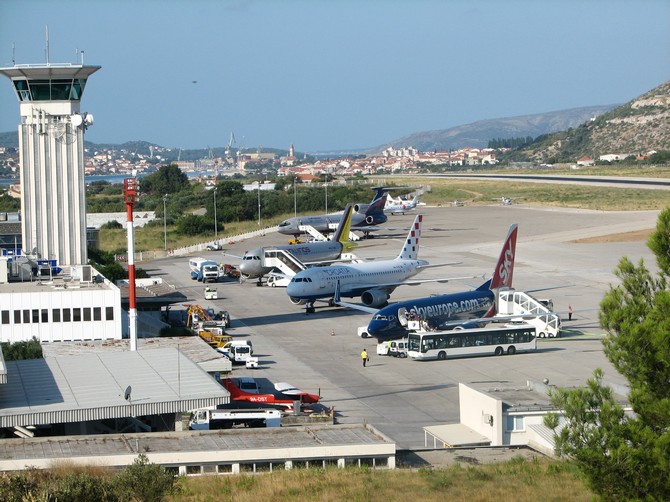 BY CAR
Arrival in Trogir Riviera by car today is very easy and comfortable. Croatia has a highly developed network of highways, and today guests coming from all directions of northern Europe in Croatia, most of the time driving the highways. Croatians are very proud of the road between Zagreb and Split, called Dalmatina for which is considered to be one of the finest and most modern roads in Europe.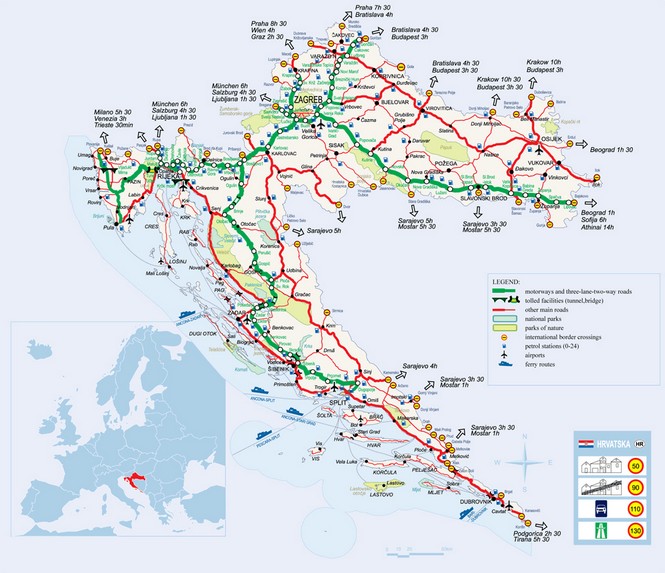 Click on the map to enlarge and get an accurate insight into the Croatian roads and highways
DOCUMENTS
To enter Croatia, you need a driver's license, and proof of vehicle insurance. Preferred is also an international driver's license for possible rentals (rent a car). The permit issued by the Automobile Club registration.
Driver which vehicle enters the foreign registration on Croatian territory must have a valid international certificate of automobile liability insurance that is valid in the European Union or some other proof of the existence of such insurance. International documents and evidence shall be considered an official license plate that carries a vehicle that is normally stationed in the state whose national office signatory to the Multilateral Agreement, or a valid green card issued to a vehicle that originates from a country whose national office for the insurance is not a signatory to the Multilateral Agreement and other documents and evidence, whose validity is recognized Croatian Insurance Bureau.
PERMITTED SPEED
- in populated areas 50 km / h
- outside built-up areas 90 km / h
- on the roads intended exclusively for motor vehicles on the expressways and 110 km / h
- on motorways 130 km / h
- Motor vehicles with a caravan trailer without brakes 80 km / h
- for buses and buses with a light trailer 80 km / h on motorways 100 km / h, except buses that an organized transporting children.
LIGHTS
Required drive is running short or daily lights during winter time.
SAFETY BELTS AND REFLECTIVE VEST
The use of seat belts is compulsory. Reflective vest, which the driver shall use or wear it when on the road performing some actions on the vehicle (changing the wheel, perform minor repairs on the vehicle, poured fuel when the vehicle runs out of him, asking for help stopping other vehicles, etc.) is compulsory in equipment vehicles.
PETROL STATIONS

Petrol stations in major cities and highways are open from 0 to 24 hours. Petrol stations sell: Eurosuper 95, Super 95, Super 98, Super plus 98, Euro Diesel, Diesel, and in larger cities and the stations on the highways they also sell gas.
ARRIVAL BY BUS

Regular international bus lines connecting Croatia to neighboring countries and most of Central and Western European countries.

Number of information service for calls from Croatia: 060 313 333

Number of information service for calls outside Croatia: +385 (0) 1 61 12 789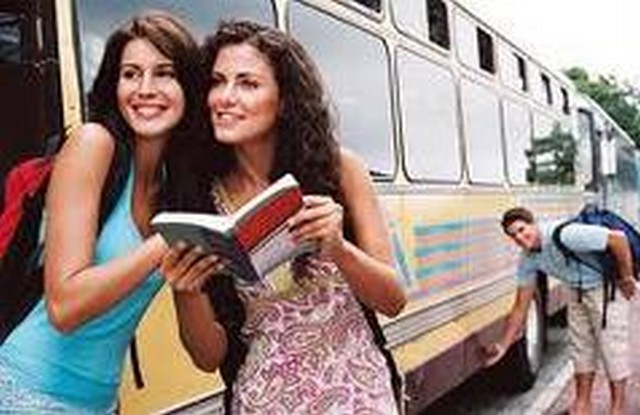 BUS STATION SPLIT
Obala kneza Domagoja 12
21000 Split
BY BOAT
You can reach Trogir Rivera by ferry from Ancona and Pescara (Italy). Shipping companies operating on that route are Jadrolinija, Blue Line and SNAV. Port of Split is 30 km away from Trogir, and transfer prices can be found here.