You are here:

> Croatia > Trogir Riviera destinations > Sevid
Sevid
GEOGRAPHICAL POSITION

Sevid is a small fishing village located 15 km from Trogir and Šibenik . It was settled by fishermen originating from Rogoznica, and was named after St. Vision's church around which the village was created.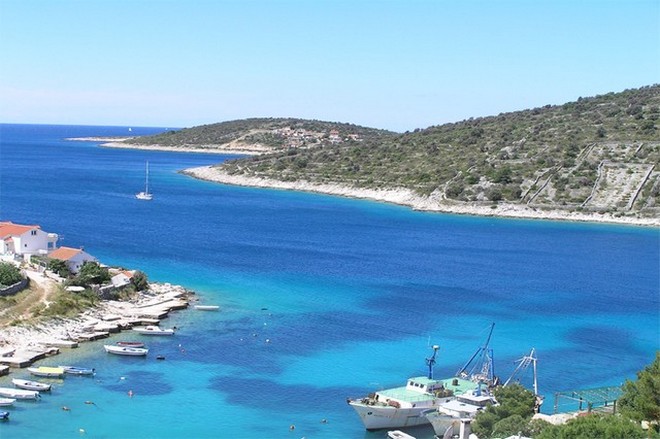 HISTORICAL SITES
You can stilll see the remains of the church of St. Vid on the hill.
In the bay of Stari Trogir there are the remains of a Roman villa, which in Roman times served as a resort and harbor for the ships.
Rt Planka is the most prominent part of the coast. In honor of all seafarers who have suffered an accident on that place stands the church of St. Ante.
Most important islet near Sevid is St.. Archangel where there is church and monastery with the same name.

LEISURE
Sevid is well known for its cristal clear sea, beautiful sandy beaches and numerous islands. A perfect place for a quiet, intimate holiday, away from crowded cities and beaches. Hiking or biking through natural hay pine forests, visiting historic churches are just some of the opportunities provided by Sevid and its environment.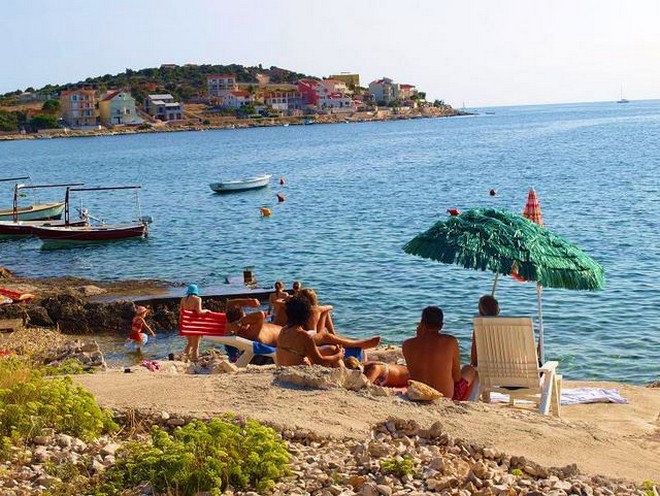 For the entertainment and cultural events you should drive to Trogir, Split and Primošten.

OTHER CONTENT

In Sevid there are supermarkets and fresh home grown vegetables and fruits you can buy from the host.