You are here:

> Croatia > Trogir Riviera destinations > Seget Donji
Seget Donji
Geographical location
Small fishing village Seget is located 2 km west from the historic town of Trogir, on the coastal road to Primošten and Šibenik.
Because of its geographical position and long tourist tradition Seget Donji is the largest settlement in the system of the municipality.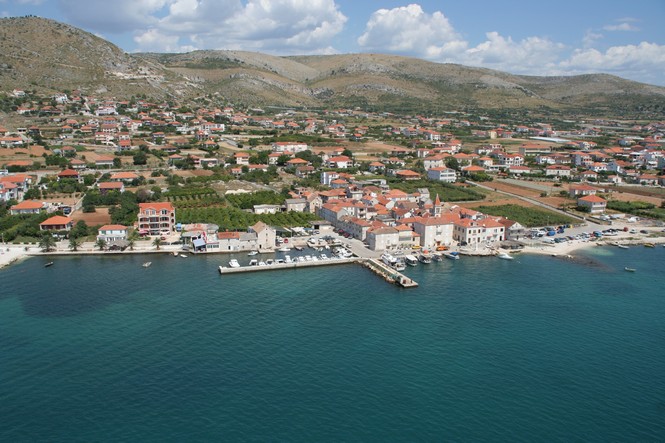 Historical sights
The old core of Seget is located inside a rectangular medieval castle
The Golden Gate of Diocletian's palace were made of stone from Seget's quarries.
In Seget you can see a Renaissance Tower from 1516. , property of wellknown family Statilić from Trogir.
Nearby Seget There are several churches; church of St. Danjela from the early Middle Ages, church Gospe od Ružarja which was built in 1758.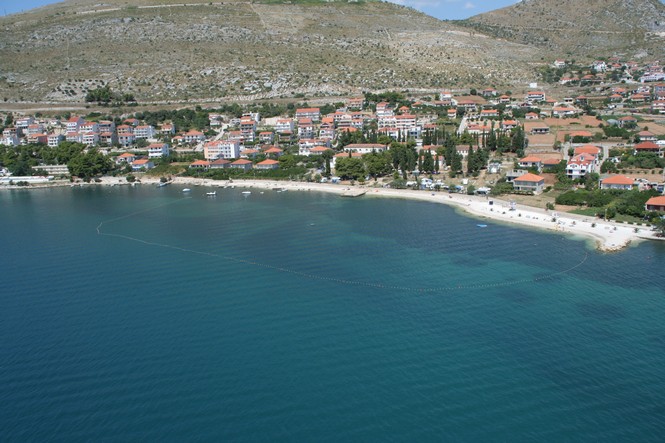 Leisure
Seget can be proud of with a very diverse cuisine. Numerous restaurants and taverns offer a wide range of different dishes. Do not miss a meal in the pleasant ambience of restaurant Frenkie. Taste fresh seafood delicacies, drink a glass of fine wine and enjoy the local desserts.
Seget is an excellent starting point for hikers and bikers. Nicely decorated promenade and walkways lead you to Trogir or along the coast to Primošten.
Seget Donji is a very suitable destination for families. There are plenty of beautiful pebble beaches with crystal clear sea, restaurants and bars. Along the beach is nicely decorated promenade to the hotel complex, where there are numerous facilities for children and water sports. Also within the hotel there are tennis courts, jogging track and other sports facilities that can benefit other guests and not just hotel guests.
In the evening you can dance to local music on the terraces of the hotel or restaurant or to visit some night clubs by the beach ..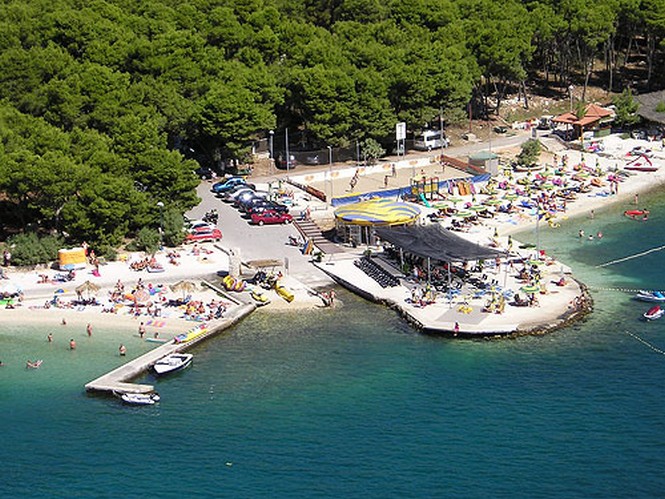 Other Facilities
The village has a small shop with good offer of food items. Fresh fruits and vegetables you can buy at a small market in the old town and the stalls along the main road.
clinic, dental clinic and pharmacy are located in the center. Closest veterinary services are in Trogir . Postal and banking services you arrange also in the center.
Regular boat line goes every 30 minutes from Seget Vranjica to Trogir and back.. Get in the boat in front of Camp Belvedere and get off in Trogir on the waterfront. Bus lines are also frequent.