You are here:

> Croatia > Trogir Riviera destinations > Okrug Donji
Okrug Donji
GEOGRAPHICAL POSITION

Okrug Gornji and Okrug Donji within the Municipality Okrug, which belongs to the administrative and territorial Split - Dalmazia County. The very name of the Okrug or Okruk, gives us the knowledge that both sites distributed along the beautiful circular bay on the west side of the island. Okrug Donji is located in the southwest, a top district in the western part of the island of Ciovo. Okrug Donji is located 3 km from Okrug Gornji and 8 km from Trogir, on the very tip of the island of Ciovo.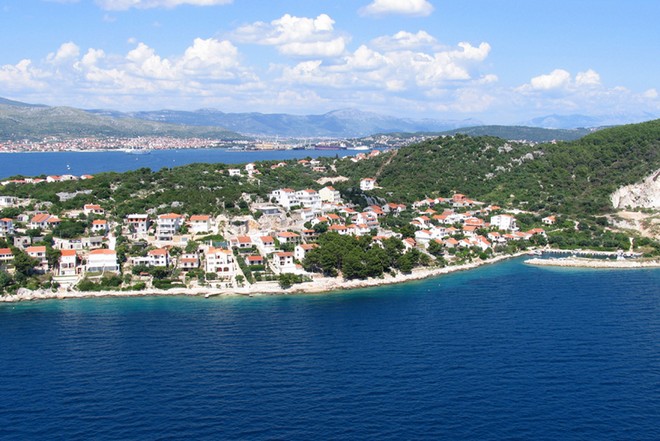 HISTORIC LANDMARKS

Famous historian Paul Andreis in the 17th century, mentions the church of St. John the Baptist in Okrug Donji. It is known that the villagers built it and it was later rebuilt several times. This is a modest building with the altar and a statue of St.. John and the distaff on one bell.
LEISURE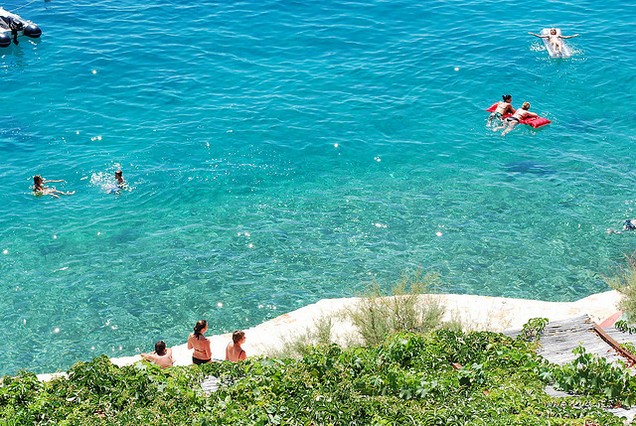 Okrug Donji provides many opportunities for enjoyable holidays. Countless coves and crystal clear sea, with pine forests, ideal for long walks and relaxing holiday. We recommend that you rent a bike or scooter and explore the unspoiled nature of the island Čiovo, which is in the environment of the Okrug Donji has specifically preserved. There are frequent buses to Trogir.
OTHER FACILITIES

In the Okrug Donji are grocery store and post office..