You are here:

> Croatia > Trogir Riviera destinations > Drvenik Mali
Drvenik Mali
Geographical location

Drvenik Veli and Mali Drvenik administratively belong to the municipality of Trogir, of which Mali Drvenik located about 10 nautical miles southwest. From Drvenik Veli separated by the Strait of Drvenik Strait, and from the mainland by the Drvenik Channel. Island area is approximately 4 km ², the main town and port is Borak, the highest peak is 79 m high Glavica in the west of the island.
Leisure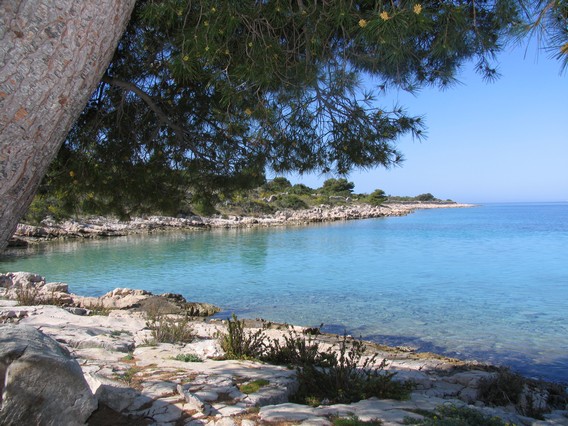 A peaceful environment, unspoiled nature and beautiful beaches are suitable for a quiet and intimate holiday.
In the bay of Vela Rina is a restaurant with a range of local dishes and fresh seafood.
With regular local ferry lines Jadrolinija traveling to Trogir, about an hour. The boat departs from the Trogir waterfront to Drvenik Mali and back to Trogir every day at least once. Twice during the week you can lead the car to the island (ferry departs from Seget, 2 km west of Trogir).
Other facilities
Serving you shop with daily fresh ingredients.