You are here:

> Croatia > Trogir Riviera destinations > Arbanija
Arbanija
GEOGRAPHICAL POSITION

Arbanija is a small village located somehow in the middle of the northern coast of the island Ciovo and Trogir (4 km) on the one side and Slatine (4 km) on the other side.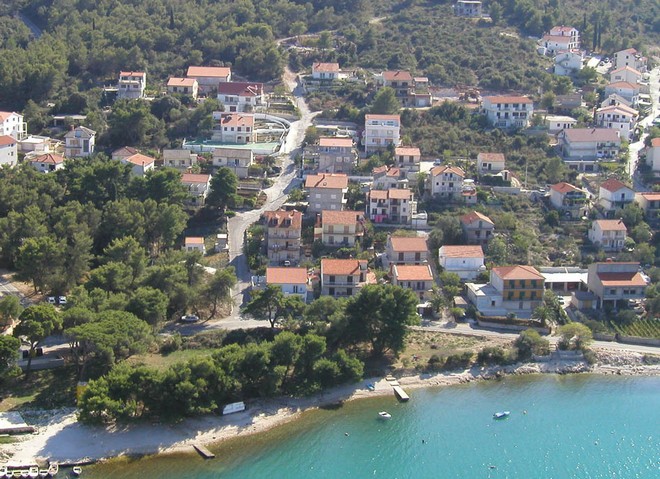 HISTORICAL SITES

Monastery of St. Cross, built by the Dominicans in the 15th Century. Today, the monastery is a real treasure of valuable art works and books.
LEISURE

Arbanija is an ideal destination for those who prefer a quiet family holiday, without the crowds, noise and tourist crowds, famous for its beautiful beaches and small bays. In the village there are restaurants and taverns, which provide good local food. Along the beach there are several bars, pizzerias and sandwich bar. Arbanija is a pleasant location for walkers and cyclists. Decorated walking paths leading to the top of the island Čiovo, or along the coast to Trogir and Slatine. On the beach next to the monastery of St..Cross is a volleyball court and water sports facilities. Nightlife and entertainment is provided in Trogir. Arbanija is connected to Trogir with regular bus.
OTHER FACILITIES

In the resort is located a few grocery stores.